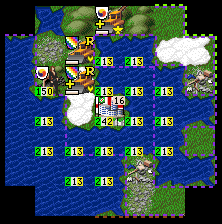 It's turn T128 of LT30 and England just liberated our occupied original capital city Westminster.
This is the mark of end of the World War that splitted the world in the game.
We made something that has never happened successfully in Longturn's history before. Peaceful nations united against one common enemy and we won the fight. It was fun to be part of history, even if it was just a game! Thanks for the game!